Alfa Romeo is, of course, associated with Milan. I don't see many Alfas on the road in California, but the brand is so iconic in Europe. Tied so much to the recent history of Europe. For example, if one thinks of the culture of Europe in the 60s, Alfa Romeos are just a regular part of the background...or in old movies.
'Mille Miglia' was a road race, from Brescia to Rome and back, from 1927 to 1957. It was founded by Brescians.
Rodolf Caracciola was a famous German racer from the 20s and 30s, of part Neapolitan ancestry. Vittorio Jano was an Italian automobile designer of Hungarian background. They were famous for their association with Alfa Romeos, so they deserved much mention here.
Alfa Romeo 8C
The Alfa Romeo 8C name was used on road, race and sports cars of the 1930s. The 8C means 8 cylinders, and originally referred to a straight 8-cylinder engine.
History

In 1924, Vittorio Jano created his first straight-eight-cylinder engine for Alfa Romeo, the 1987 cc P2, with common crankcase and four plated-steel two-cylinder blocks, which won the first World Championship ever in 1925. Albeit it was a straight-8, the 8C designation was not used.

The 8C engine, first entered at the 1931 Mille Miglia road race through Italy,[2] had a common crankcase, now with two alloy four-cylinder blocks, which also incorporated the heads. The bore and stroke (and hence rods, pistons and the like), were the same as the 6C 1750 (bore: 65 mm, stroke: 88 mm 2,336 cc). There was no separate head, and no head gasket to fail, but this made valve maintenance more difficult. A central gear tower drove the overhead camshafts, superchargers and ancillaries. As far as production cars are concerned, the 8C engine powered two models, the 8C 2300 (1931–1935) and the even more rare and expensive 8C 2900 (1936–1941), bore increased to 68 mm and stroke to 100 mm (2,905 cc).
Rudolf Caracciola

Otto Wilhelm Rudolf Caracciola (30 January 1901 – 28 September 1959), more commonly Rudolf Caracciola (pronounced, was a racing driver from Remagen, Germany. He won the European Drivers' Championship, the pre-1950 equivalent of the modern Formula One World Championship, an unsurpassed three times. He also won the European Hillclimbing Championship three times – twice in sports cars, and once in Grand Prix cars. Caracciola raced for Mercedes-Benz during their original dominating Silver Arrows period, named after the silver colour of the cars, and set speed records for the firm. He was affectionately dubbed Caratsch by the German public,[2] and was known by the title of Regenmeister, or "Rainmaster," for his prowess in wet conditions.
Vittorio Jano
Vittorio Jano (Hungarian: János Viktor; 22 April 1891 – 13 March 1965) was an Italian automobile designer of Hungarian descent from the 1920s through 1960s.

Jano was born Viktor János in San Giorgio Canavese, in Piedmont, to Hungarian immigrants, who arrived there several years before the birth of Jano. He began his career at the car and truck company Rapid owned by G.B. Ceirano. In 1911 he moved to Fiat under Luigi Bazzi. He moved with Bazzi to Alfa Romeo in 1923 to replace Giuseppe Merosi as chief engineer. In Alfa Romeo his first design was the 8-cylinder in-line mounted P2 Grand Prix car, which won Alfa Romeo the inaugural world championship for Grand Prix cars in 1925. For Alfa road cars Jano developed a series of small-to-medium-displacement 4-, 6-, and 8-cylinder inline power plants based on the P2 unit that established the classic architecture of Alfa engines, with light alloy construction, hemispherical combustion chambers, centrally located plugs, two rows of overhead valves per cylinder bank and dual overhead cams. In 1936 he designed Alfa Romeo 12C using V12 engine, the car was not successful and this is given as the reason for Vittorio Jano's resignation from Alfa Romeo at the end of 1937.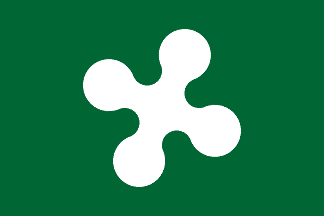 Mille Miglia

The Mille Miglia (Italian pronunciation: [ˈmilleˈ], Thousand Miles) was an open-road endurance race which took place in Italy twenty-four times from 1927 to 1957 (thirteen before the war, eleven from 1947).

Like the older Targa Florio and later the Carrera Panamericana, the MM made Gran Turismo (Grand Touring) sports cars like Alfa Romeo, BMW, Ferrari, Maserati and Porsche famous.




The Brescian connection



The race was established by the young Contes Aymo Maggi and Franco Mazzotti, apparently in response to their home town of Brescia 'losing' the Italian Grand Prix to Monza. Together with a group of wealthy associates, they chose a race from Brescia to Rome and back, a figure-eight shaped course of roughly 1500 km — or a thousand Roman miles. Later races followed twelve other routes with varying total lengths.

The first race started on 26 March 1927 with seventy-seven starters[1] — all Italian — of which fifty-one had reached the finishing post at Brescia by the end of the race.[1] The first Mille Miglia covered 1,618 km, corresponding to just over 1,005 modern miles.[1] Entry was strictly restricted to unmodified production cars, and the entrance fee was set at the nominal level of 1 lira.[1] The winner, Giuseppe Morandi,[1] completed the course in just under 21 hours 5 minutes, averaging nearly 78 km/h (48 mph) in his 2-litre OM;[1] Brescia based OM swept the top three places.

Tazio Nuvolari won the 1930 Mille Miglia in an Alfa Romeo. Having started after his team-mate and rival Achille Varzi, Nuvolari was comfortably leading the race but was still behind Varzi (holder of provisional second position) on the road. In the dim half-light of early dawn Nuvolari tailed Varzi with his headlights off, thereby not being visible in the latter's rear-view mirrors. He then overtook Varzi on the straight roads approaching the finish at Brescia, by pulling alongside and flicking his headlights on.
The Alfa Romeo 8C 2900B MM that won the 1938 Mille Miglia driven by Clemente Biondetti. Simeone Foundation Automotive Museum, Philadelphia,PA, USA

The event was usually dominated by local Italian drivers and marques, but three races were won by foreign cars, all of them German. In 1931, Rudolf Caracciola (famous in Grand Prix racing) and riding mechanic Wilhelm Sebastian won with their big supercharged Mercedes-Benz SSKL, averaging for the first time more than 100 km/h (63 mph)[1] in a Mille Miglia. It was also the first of three wins for a foreign driver as Caracciola was German, despite his name. The win was a surprise as Caracciola had received very little support from the factory due to the economic crisis at that time. He did not have enough mechanics to man all necessary service points. After performing a pit stop, they had to hurry across Italy, cutting the triangle-shaped course short in order to arrive in time before the race car.

The race was briefly stopped by Italian leader Benito Mussolini after an accident in 1938 killed a number of spectators. When it resumed in 1940 during war time, it was dubbed the Grand Prix of Brescia, and held on a 100 km (62 mi) short course in the plains of Northern Italy that was lapped nine times.

This event saw the debut of the first Enzo Ferrari owned marque AAC (Auto Avio Costruzioni) (with the Tipo 815). Despite being populated (due to the circumstances even more than usual) mainly by Italian makers, it was the aerodynamically improved BMW 328 driven by Germans Huschke von Hanstein/Walter Bäumer that won the high-speed race at an all-time high average of 166 km/h (103 mph).
.