.
This months Full Cold Moon will be on Wednesday evening
The Geminid Meteor Shower
The Geminids—the most active meteor shower of the year—give us another good reason to look skyward this month. They can be seen every night for a period of about two weeks in early to mid-December, but they typically look their best on the night of December 13, when the shower is most prolific.
*************************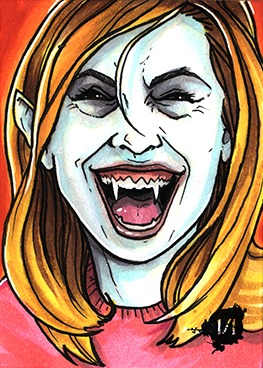 I watched the program Sunday evening about NXIVM on Investigation Discovery. Often in cults, people willingly give their power away, such as with Scientology.
*************************
'The 10 Most Terrifying Native American Legends'
Gregory Burkart - The13thFloor.tv - March 31, 2016
In nearly all cultures, myths and legends can serve as cautionary tales, keeping one foot in practical reality and the other in the realm of the supernatural… and it's no surprise that the most effective cautionary tales are also the scariest.
The ancient lore of the indigenous peoples of North America are as varied and far-reaching as the continent itself, and unless you're well-versed in native lore, you might not realize how many of those tales are populated by horrifying spirits, ghosts, witches, demons and monsters… and since we're in the scare business, we're going to share the most nightmarish ones with you.
Many of the frightening creatures listed below span multiple tribes — and in some cases, hundreds of generations. So if you investigate their origins further, you'll see they have many different names and traits, depending on where their tales are told.
In other words, there are evil forces lurking everywhere… so you'd better do your homework!
con't....
*************************
*************************
5 New Discoveries from NASA's Parker Solar Probe
345,537 views - December 4, 2019
NASA Goddard
NASA's Parker Solar Probe mission has returned unprecedented data from near the Sun, culminating in new discoveries published on Dec. 4, 2019, in the journal Nature. Among the findings are new understandings of how the Sun's constant outflow of material, the solar wind, behaves. Seen near Earth -- where it can interact with our planet's natural magnetic field and cause space weather effects that interfere with technology -- the solar wind appears to be a relatively uniform flow of plasma. But Parker Solar Probe's observations reveal a complicated, active system not seen from Earth.
Music Credit: Smooth as Glass by The Freeharmonic Orchestra
Read more: https://www.nasa.gov/feature/goddard/2019/nasas-parker-solar-probe-sheds-new-light-on-the-sun/
Follow NASA's Goddard Space Flight Center
· Instagram http://www.instagram.com/nasagoddard
· Twitter http://twitter.com/NASAGoddard
· Twitter http://twitter.com/NASAGoddardPix
· Facebook http://www.facebook.com/NASA.GSFC
· Flickr http://www.flickr.com/photos/gsfc
************
Rita Coolidge - We're All Alone (1978) HD 0815007



7,291,990 - February 24, 2014

Pia0815007

.