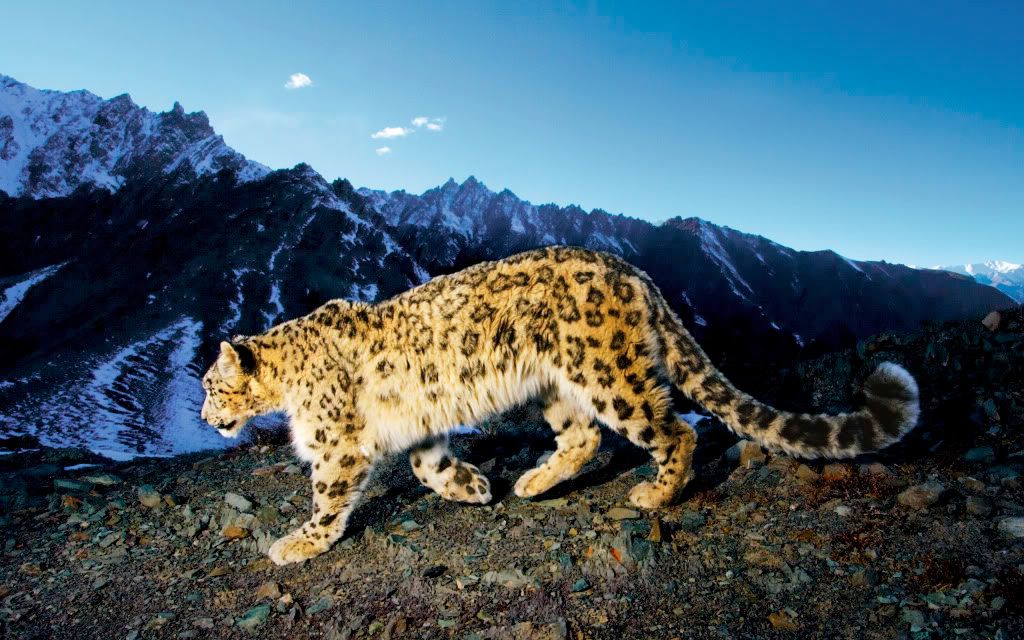 'Hunters Become Conservationists in the Fight to Protect the Snow Leopard'
A pioneering program recruits locals as rangers in the mountains of Kyrgyzstan, where the elusive cat is battling for survival
By Matthew Shaer - Smithsonian Magazine - March 2016
To reach the Tien Shan mountains from the Kyrgyz capital of Bishkek, you head east until you hit the shores of a vast freshwater lake called Issyk Kul, and then you turn southeast, in the direction of the Chinese border—a drive of about ten hours, if the weather is good and the roads are clear. The week I made the trip, last winter, in the company of a snow leopard scientist named Tanya Rosen, it took considerably longer. There was rain in Bishkek, and snow on the plains. Every 20 miles or so, we slowed to allow young shepherd boys, stooped like old shepherd men, to drive their sheep from one side of the ice-slick road to the other. In the distance, the mountains loomed.
cont'd
Socrates quote for the ages
"Strong minds discuss ideas, average minds discuss events, weak minds discuss people." -- Socrates
First rate early 70's TV horror
'Night Gallery' (1970-73) was similar to 'The Twilight Zone" or "The Outer Limits', except it was more truly "horror." I watched it in syndication as a child, and will always remember that sinister opening theme. It was narrated by Rod Sterling, and surprisingly only went to DVD in 2006.
"Night Gallery" TV Intro
The Rap Sheet
In 1971, Darrin McGavin starred as Carl Kolchak in a made-for-tv vampire movie entitled 'The Night Stalker', and it was truly spooky, suspenseful, and frightening. It was popular enough that in 1973, a sequel was made-for-tv entitled 'The Night Strangler', which was every bit as eerie. These two movies are still popular among die-hard horror fans. Also referenced among those two movies were other made-for-tv horror films from the 70s, such as 'The Norliss Tapes' (1973). I saw that one on YouTube recently, and it was about as good as the other two. Also, if you look these movies up on the Internet Move Datebase, you can find the other titles, and you may find them on YouTube.
The Kolchak movies led to a very short-lived series called 'Kolchak: The Night Stalker' (1974). Although fighting a different famous monster every episode ensured a short run, I think the series paved the way for other similar series decades later. Had they used an "ongoing investigation" template, it may have worked much better. All three movies mentioned earlier are on YouTube in their entirety.
'The Night Stalker'
'The Night Strangler'
'The Norliss Tapes'
Nuuk, Greenland
Nuuk is the capitol and largest city in Greenland (pop. 16,5830). The following video gives a good idea of a drive through Nuuk. Remember, this is Greenland; just about the next thing to Antarctica.
Quick way to see Nuuk
MissDagmarMDalager
One timeless song that never gets old
The Doobie Brothers Listen to the Music

Welcome to Bart17112001's Channel!

.