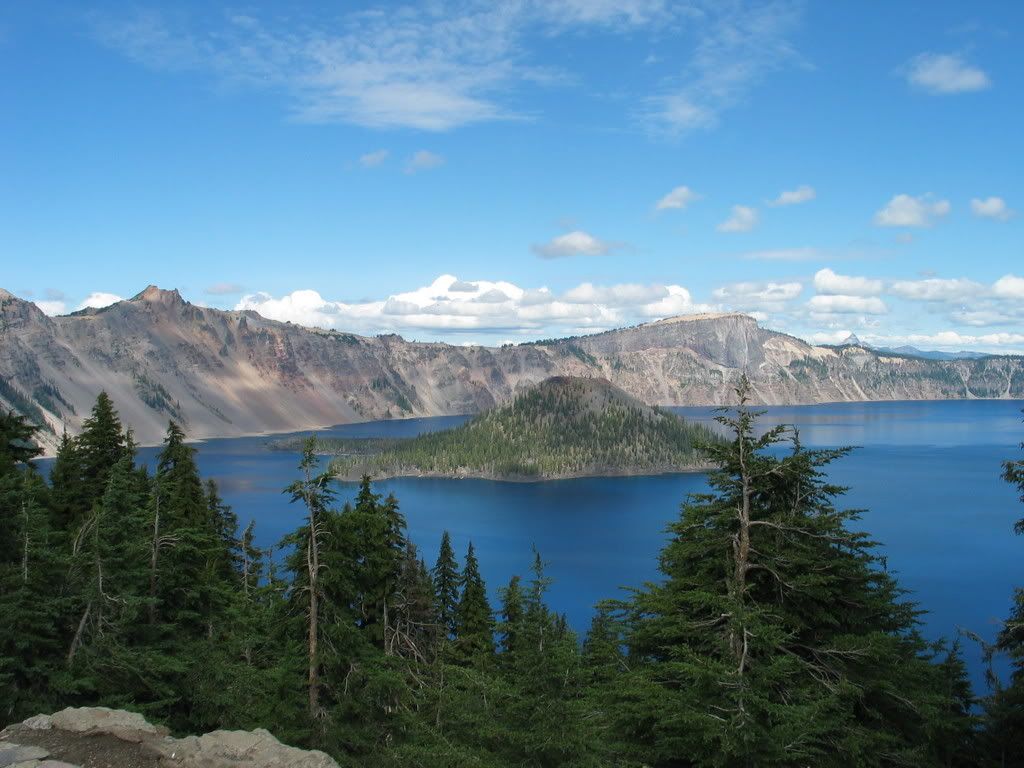 Recently, I did a search for local national, state, and county parks, and was surprised to see that there are a lot of interesting-looking parks that I haven't seen before. I believe that they provide a great option, especially during recessionary times. Some of these parks sit side-by-side with heavily populated areas, yet they often are relatively unvisited. However, when you're there, you can see that people are having a great time.
This probably would have been a better message last spring, but the parks are open all year round. Only for two months or so are some of them closed only for campers. One good easy way to take a look at what parks are in your area is to go to Wikipedia, look up nearby counties, and you should see a list of county trails, county parks, state parks, and state state beaches (if any). I looked at Canadian regional districts, and didn't have much luck. In any case, it's not all that hard to find them in a direct search of your area.
One thing that amazes me about the wild areas which border urban districts, is how there is no separation between them. In the day, people roam into the animal realm; and during the night, the animals roam into the human realm. Spiritually, it's an interesting concept, that there is no wall or fence. It can't ever be forgotten, however, that they're "wild animals." Just last week I was sitting on a deck, overlooking a hillside which was basically connected to San Bruno Mountain State Park. This deck was right on the hillside, rather than placed in a higher spot. At about 10:00 PM, a racoon approached the deck. I had seen this racoon before I think, only this time it wasn't very please to see me. They're fiercely territorial, and it growled at me. They're usually about thirty or forty pounds, and have powerful jaws; and are especially dangerous when afraid or startled. I know, they look friendly, but wild animals can't be trusted.
Also, sometimes these parks can loosely be looked at as local meeting places. I mean you sometimes see the same people in these parks, who live nearby, and it could provide some connection or friendly interaction if you want it. I think people of any age can enjoy themselves out there, and I have seen that. I've seen people in their eighties hiking. Even a short hike can be nice. Sometimes people of different age groups casually interact, which is lacking in society in general. Lastly, it's a great place for pagans to spiritually connect to nature and enjoy time together.

Remote hiking experiences can be an adventure as well. Whenever, for example, I was visiting the South Lake Tahoe area, I se some serious hikers with backpacks. I hiked with a a small backpack, but I mean these are the really serious hikers. You can tell. They get to some very remote mountains and back country. However, you can find remote spots on short hikes. I enjoy being out there in any weather, except heavy rain.
.