At the edge of the glade
In liminal places,
Arms branch out, feathered leaves
Rustling in a soft breeze.

Softly green merging with space
Antlers garlanded with grace,
and 'Who am I?' written on his face.


A question? Or a statement?
My heart flutters, my soul sings…
Poised on a moment of eternity,
All is within and without.


Was it a voice in my head?
An aching echo of a long distant past?
'Know me' it said,
'Embrace me' he echoed down the halls of emptiness.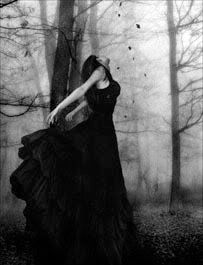 Out into the space, into the trees, into the leaves,
With green and golden tints.
Swallowed up by the coolness of dew,
The musky odour of hide,
The moist earthiness.


And we were one – are one!
Cernunnos and I.


Written by Deep~Glade