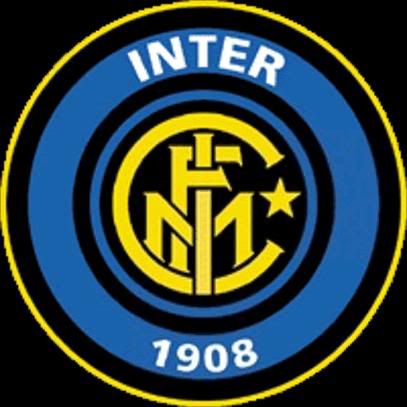 Real Madrid CF and Inter Milan Stage Showdown on Cal Campus

BERKELEY – Relevent Sports, a division of RSE Ventures announced that top international clubs Real Madrid CF and Inter Milan will face off at Kabam Field at California Memorial Stadium on the University of California, Berkeley campus on Saturday, July 26, as part of the Guinness International Champions Cup. Kickoff for the contest, which will be broadcast internationally in more than 150 countries and domestically on Fox Sports 2, is set for 3 p.m. PDT.

"It's a unique opportunity to bring two of the world's biggest soccer clubs to the world's leading public university," said Berkeley Vice Chancellor for Administration and Finance John Wilton. "It's part of our strategy to diversify revenues, and financially support our athletics programs and our core mission of excellence and access in academics and research. As part of the agreement, 25 percent of the soccer match guarantee will be dedicated to academic scholarship support. The match will also give us a chance to share a beautiful part of our campus with soccer fans across Northern California and will have a positive economic impact on the city of Berkeley."
Exclusive presale tickets for the Real Madrid v. Inter Milan match will be available Monday, May 12, at 9 a.m. PDT for pre-qualified fans, while the general public will have access to tickets beginning Friday, May 16, at 9 a.m. PDT through the Cal Athletic Ticket Office by clicking here. Tickets for this game will start as low as $45. Additionally, fans will have the opportunity to purchase an Ultimate Fan Pack, which includes one supporter's section ticket, team gear and priority access to select team training. Also available are VIP Team Travel Packs that allow fans to experience the games alongside their favorite teams, including Real Madrid and Inter Milan, providing VIP tickets, charter travel and world-class accommodations to all of their teams' Guinness International Champions Cup games. All tickets and packages are available at www.internationalchampionscup.com.
Sponsor: Pirelli Tire Company from Milan
The Guinness International Champions Cup is a unique tournament featuring eight of the world's best and most recognizable soccer clubs: Real Madrid CF, Manchester United, Manchester City, Liverpool FC, AS Roma, Inter Milan, AC Milan and Olympiacos. Twelve round-robin contests will be hosted across North America with matches in New York, Chicago, Philadelphia, Washington, D.C., Charlotte, Denver, Berkeley, Pittsburgh, Minneapolis, Dallas and Ann Arbor from July 24-August 2. The tournament will crown an overall champion on Monday, August 4 at Miami's Sun Life Stadium. For more information on the full Guinness International Champions Cup, including the tournament bracket and team information, visit www.internationalchampionscup.com. The game between Spanish and Italian giants was originally scheduled for University of Phoenix Stadium, in Phoenix, Arizona.

"The Bay Area has long been a soccer hotbed and we are thrilled to bring the first professional soccer game to Kabam Field at California Memorial Stadium at University of California, Berkeley," said Relevent Sports Chief Executive Officer Charlie Stillitano. "Real Madrid and Inter Milan are two of the most famous clubs in the world and always draw huge crowds; we are confident this will be no different when they kick off their 2014 Guinness International Champions Cup on Kabam Field."

The world's most decorated club, Real Madrid has won a record 32 La Liga and a record nine European Championships/UEFA Champions League titles. The club was named FIFA Club of the 20th Century and received the FIFA Order of Merit in 2004. Madrid fans consistently pack the 80,000+ Santiago Bernabeu Stadium in downtown Madrid since 1947.

Founded in 1902, Los Blancos currently field a roster featuring the reigning
Ballon d'Or winner Cristiano Ronaldo (Portugal) as well as Gareth Bale (Wales) and Spanish talent Sergio Ramos and Xabi Alonso. Led by former Roma and AC Milan midfielder and first year manager Carlo Ancelotti, Real Madrid returns to the Guinness International Champions Cup after winning the inaugural tournament, beating Chelsea 3-1 on the strength of two goals from Cristiano Ronaldo. For more information on Real Madrid, visit www.realmadrid.com.
"Real Madrid is thrilled to return to the Bay Area of California for the first time since 2010. The team is proud to play the first-ever soccer game at California Memorial Stadium and there's no doubt it will be a great event when the club takes on a top European club like Inter Milan," said Real Madrid CF.
F.C. Internazionale Milano, popularly known as Inter, is one of the most famous clubs in world football. Since its foundation in 1908, it has always played in Serie A and has captured 18 Serie A titles, three European Cups/UEFA Champions League, two Intercontinental Cups, One FIFA Club World Cup, three UEFA Cups, seven Italian Cups and five Italian Super Cups.

The club is currently managed by Walter Mazzarri and is led by legendary Argentine captain Javier Zanetti alongside his countrymen Rodrigo Palacio and Esteban Cambiasso. In September, Indonesian businessman Erick Thohir became the majority shareholder of the club. Thohir also owns Major League Soccer club D.C. United.

Further details about the Guinness International Champions Cup can be found at www.internationalchampionscup.com. Teams required to qualify for 2014-15 international competition based on 2013-14 domestic league finishing position may be subject to change.

.