From thedemoniacal.blogspot.com:
Dr. Evelyn Paglini Has Passed Away
Dr. Evelyn Paglini has passed away. Paglini was a practicing witch and semi-celebrity, having appeared on Coast to Coast AM with both Art Bell and George Noory from the 1990s up to 2013. Paglini's appearances on Coast to Coast AM remained popular for her psychic predictions and the free spells she gave out to listeners. Paglini also owned her own occult store, Mystical Blend. On Saturday, March 29, 2014, Paglini passed away from heart failure. The current inventory at her store will be sold and then the store will close.
**************************************************
The above program from the Art Bell show in 2001 is very interesting. I have my own way of processing information and credibility, and from little I know about Evelyn Paglini, she had truly great knowledge as far as the metaphysical world and how the universe works within that framework. It's not just because she was a Stregha; as I can think of at least one well-known Stregha that I don't think much of. There are some silly, knit-picky, take-themselves-way-too-seriously, criticisms of Dr. Paglini out there... some of which I'm positive have no basis.
As far as I can see, she was nothing short of a master of the secrets of the universe... the fifth point of the vehmic star. I know of no books which she has authored, which seems unusual to me. She did have teaching materials and classes. I recall listening to her on Coast to Coast AM over the years, but that was before I accepted the folk-pagan view of the world... so she was just another interesting guest to me. I'm sorry she's moved on. It always seems like there's so much more work that needs to be done.
**************************************************
Bio
from her website:
Dr. Evelyn Paglini



For over 40 years, Dr. Evelyn Paglini has been one of America's leading authorities on the occult and the supernatural. Born into a centuries old family of occult practitioners, her training in natural magic began at the age of four when her grandfather formally recognized her as his successor to power and began a precise regimen of discipline and instruction to pass on to her the techniques and practices necessary for her to become empowered as a master occult practitioner, teacher and spiritual warrior.

As a powerful occultist and an expert in utilizing nature and the elements to manipulate energies, Dr. Paglini has been called upon to help literally thousands of clients solve problems and achieve their desired goals. She works on the cutting edge of magic with compassion, wisdom and power. She has helped celebrities, stockbrokers, corporate executives and housewives alike advising them, inspiring and teaching them how to remove obstacles, solve problem, and fully realize their dreams and destinies.

As a gifted psychic, Dr. Paglini has collaborated with law enforcement to locate missing persons and to solve murder cases involving occult and supernatural undertones. Her landmark cases are well documented in the country's leading news media including the New York Post, the Chicago Tribune and National Enquirer. She has been interviewed on ABC, CBS, and NBC and has made guest appearance on dozens of television and radio shows, including the George Noory Show, where for over 12years she has been among Art Bell's & George Noory most popular guests.

Today, Dr. Paglini tirelessly focuses on fulfilling her second path - that of the teacher - as she continues to teach the very specific techniques of mental power and the ritual of Natural Magic to those who seek her out through private consultation or through her seminars, symposiums workshops and intensive audio courses.

Dr. Paglini is the last in a thousand-year lineage of Strega Toscani occult practitioners. Those who are able to benefit from her power and guidance during this lifetime are indeed gifted, since hers is a destiny that can be acquired only by a chosen few.


AFFILITATIONS, FOUNDATIONS AND ORGANIZATIONS INCLUDE:

Spiritual Advisory Council
International Psychic Center
Chicago Institute of Hypnosis
Illinois Society for Psychical Research
F.R.N.M - Foundation for the Research of the Nature of Man
Mind Dynamics Institute, Leadership Dynamics
Silva Mind Control
E.S.P. Enterprises
John Scudder Foundation


MEDIA CREDITS INCLUDE:

Coast to Coast Radio - Art Bell
ABC, CBS, NBC local shows
Weekend Edition - Chicago
Dreamland - Ramona Bell
WFYR - Larry King
WWMM - Psychic World of Dr. Evelyn Paglini
Fate Magazine
Strange Universe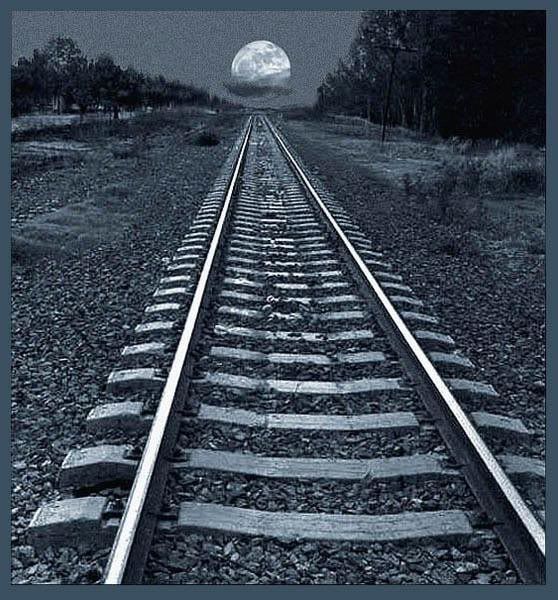 New York Post
Chicago Daily News
Chicago Sun Times
National Enquirer Weekly World News
******************************
I no longer say "RIP" anymore, because we continue on in our spirit journey.
The following better expresses the sentiment I think...



"birth.... life.... death and to a new arising.............. she is now the morning and the spring"
******************************
4-8-14 Addition:
I just wanted to add the CoastToCoastAM.com bulletin regarding her passing, since that program--which is listened to by tens of millions of people--was where she reached and entertained so many people with her wisdom, knowledge, and psychic ability over the years...

Evelyn Paglini RIP
Dr. Evelyn Paglini
, beloved long-time Coast to Coast AM guest, has passed away. She was well respected as one of the leading authorities on the occult and the supernatural in the United States. She died of heart failure on Saturday 3/29/14 in Los Angeles. Arrangements will be limited to immediate family. We will be paying tribute to the late Dr. Paglini this Friday night on the radio show, as well as with these two free audio clips:
Earth Changes
/
Spells & Curses
.
.