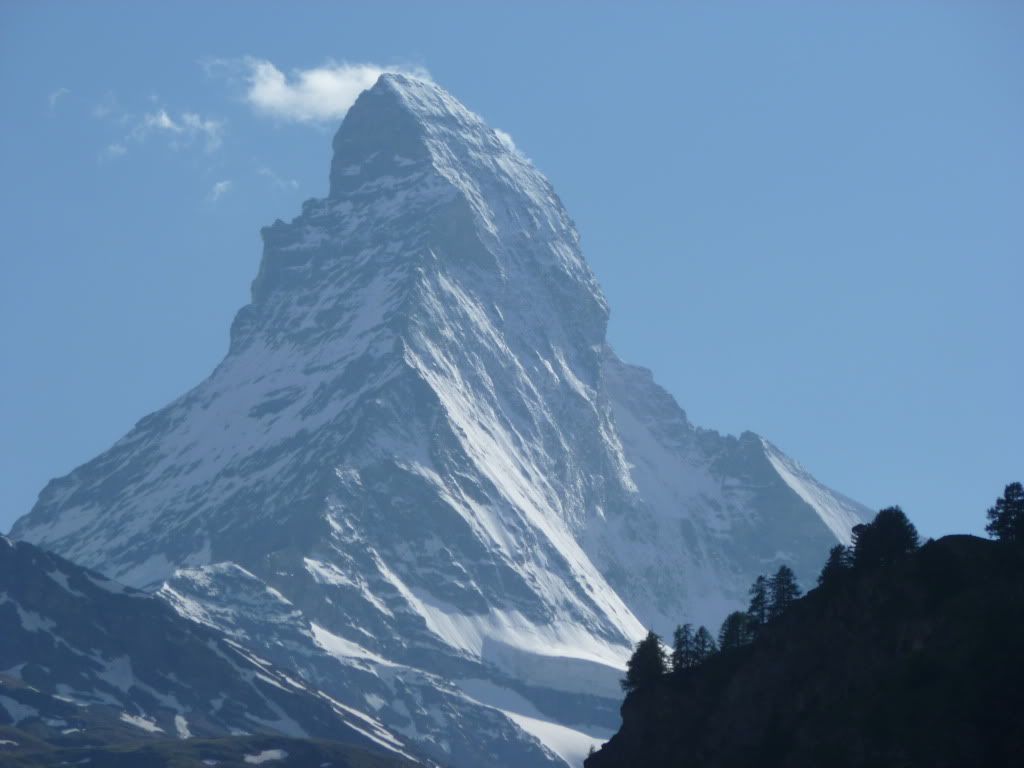 'Swiss close Matterhorn 150 years after 1st ascent'

AP - July 14, 2015

BERLIN (AP) — No climbers were allowed on Switzerland's Matterhorn mountain Tuesday, as authorities declared a daylong 'silence' on the 150th anniversary of the first ascent to honor more than 500 climbers who have died trying to reach the top.

A group of seven mountaineers led by Briton Edward Whymper became the first to scale the peak on July 14, 1865. Four members of the team died on the descent.

The solemn silence on the Matterhorn — underlined with the threat of a 5,000 Swiss francs ($5,290) fine — was part of a series of events marking the anniversary, which also included a light display along the route of the original ascent.

Authorities have also taken longer-term steps to calm the crush of mountaineers trying to reach the iconic 4,478-meter (14,692-foot) Alpine peak that Switzerland shares with neighboring Italy. The Hoernlihuette base camp refuge, also reopened Tuesday, has been reduced to 140 beds from 170.

An anniversary ascent by a team of climbers from Britain, France, Italy and Switzerland — reflecting the nationalities on the first ascent — is planned for Friday.
**************************************************
The Matterhorn, which is close to the Italian border at Zermatt, has been called "the mountain of mountains." I had no idea that 500 climbers have been killed making that accent. The Matterhorn is 14,692 feet, making it one of the highest peaks in Europe. Although the dramatic "horn" tip is so well-known, the overall mountain is larger apparently. Many photos show the horn with frosty fog gathered around it, looking like steam. The mountain is a symbol of nature at it's most rugged and beautiful, and a symbol of the Alpine region.
Matterhorn
First ascent of the Matterhorn
Edward Whymper
Golden age of alpinism
Quintino Sella
**************************************************
Wolves and Doves - Perception vs. Reality
Within human perception, wolves are a symbol of violence and aggression. Despite the overwhelming love for the canine, wolves have been driven away by concerted force. The "big bad wolf." Also, within human perception, doves are a symbol of peace and tranquility. Hence the phrase "the dove of peace." In reality, wolves never kill each other; while doves, like humans, do kill each other. So do we need to change that phrase to.... "the wolf of peace?"
.