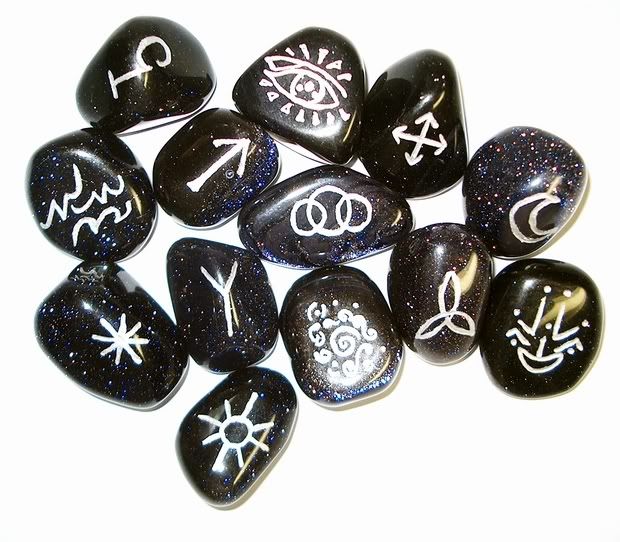 The 13 runes
There is a complete rundown of the 13 Witches' runes on the Saturness blog. However, the owner of the blog does not seem to want any infringement of the material. I wanted to simply name the runes and give links to the Saturness blog.
Starting from the upper left (see above image):
Column 1 - Scythe, Flight, and Star
Column 2 - Man, Woman, and Sun
Column 3 - Eye, Rings, and Waves
Column 4 - Crossroads and Romance
Column 5 - Moon and Harvest
The 13 Witches Runes
Part I
Part II
Part III
Part IV
.