[This remarkable Catholic church was built by Iron Mountain's Italian community in 1902. Although it looks almost contemporary, the design is based on Renaissance parish churches in Italy.]


Italian North Side - Iron Mountain

(from Hunts' Guide to Michigan's Upper Peninsula)

It's not like it used to be in this tidy, tight-knit neighborhood that grew up just after the turn of the century north of the Chapin Mine and downtown. Today descendants of Italian miners have lost their language and intermarried. There are lots of non-Italian names among the parishioners of Immaculate Conception Church, built by Italian immigrant volunteers in 1902.


[The wine press on the roof is the symbol Bimbo Constantini gave his neighborhood gathering place. The outline of the pig on the front is a clue to the porketta sandwiches made here.]

But this trim working-class neighborhood has the feel of a cherished way of life where camaraderie and shared meals still mean a lot. New aluminum siding on these modest, well-kept homes is a point of neighborhood pride. There are still a few inspiringly serious vegetable gardens maintained by the older generation, with plum tomatoes staked and cut back for maximum growth in the precious summer warmth. Some small grocery stores remain, underscoring Iron Mountain's reputation for its ethnic food.

In March of 2000 the North Side of Iron Mountain basked in the national spotlight as its own Tom Izzo coached the Spartans of Michigan State to the national collegiate basketball championship. Izzo's Awnings and Izzo's Shoe Hospital, owned by relatives, appeared in Detroit papers. Newspaper stories professed amazement at how well the little guy from the U.P. meshed with the big black players from Flint.

The press, in its common way of not looking beyond the superficial stereotype, failed to see the similarities. Like Izzo, the "Flintstones" came from strong families with working-class backgrounds that emphasized team playing. True, the U.P. is entirely white except for Native Americans and a few college students and Asian and African-American professors and other professionals. But middle-aged people who grew up in the U.P. learned to deal with schoolmates from widely varying backgrounds. Maybe that has something to do with the coincidence that Detroit Lions coach Steve Mariucci was a high school, and Northern Michigan University classmate of his friend Tom Izzo. A number of restaurants have little shrines to these famous native sons. A more lasting legacy is the state-of-the-art Izzo-Mariucci Fitness Center and meeting space on Carpenter and West, near Iron Mountain High School, built with money the coaches raised.

To explore the Italian North Side, drive along Vulcan, the north side's main street. It parallels U.S. 2. Get there by turning east onto Third at Hardee's, or onto Margaret across from the A&W.


Highlights of the neighborhood include:

• BIMBO'S WINE PRESS (L'Torchio di Vino), once a typical corner bar, became a center of local Italian-American culture and sports when the late Bimbo Constantini, a neighbor and retired teacher, purchased it. (See Restaurants.)

• CRISPIGNA'S ITALIAN MARKET is a small grocery/liquor store that uses old family recipes to make its own ravioli (sold frozen), Italian sausage, and red sauce. It carries imported Italian food, candy, and wines. It's also a Western Union office and Greyhound depot. After the Crispignas' daughter lived in Italy, she came back deciding to join the family business and help remodel it with a stylish continental rusticity. On Margaret at U.S. 2, kitty-korner from the A&W. 774-0266. Open 10-5:30 Central Time. Handicap accessible.

• The IMMACULATE CONCEPTION CHURCH is not to be missed on any north side tour. It's an authentic bit of vernacular Italian architecture, complete with big scrolled volutes on the front façade and an attached campanile (bell tower). The stuccoed interior is peaceful and rather spare, not the heavily ornamented neo-Baroque style often seen in Catholic churches of that era.

This homemade elegance is the result of the church's unusual history. Father Giovanni Sinopoli, part of a Catholic order founded to minister to Italian immigrants, came to Iron Mountain from Italy in April, 1902. Immediately he set about organizing volunteers to construct a new church. Sandstone was quarried on nearby Millie Hill, just east of the Chapin Pit. A mere nine months later the church was dedicated.

The parochial school next door, now used mainly for parish religious classes, is where Tom Izzo and Steve Mariucchi were first-graders together. 500 Blaine at Vulcan. (906) 774-0511. Front and side entrances both open 8 a.m.-4 p.m. or so, Central Time. Parking in rear off Stanton. Mass at 5:15 Tues, 12:10 Wed, 8 a.m. Thurs & Fri, 4 p.m. Sat, and 9 and 11 a.m. Sun, all Central Time. Wheelchair access: front and side entrances.


**************************************************
Also from the Hunts' Guide to Michigan's Upper Peninsula is a good page on Iron Mountain. What comes into focus is that the Lombardian/Piedmontese settlement seems to have been on the western portion of the U.P., both on the north and south sides.
On page 351 of the book 'The American Immigration Collection' (Foerster; 1969), we get some insight on the heritage of Calumet (in the north U.P.) ninety years ago: "In the metalliferous mines, the work of the Italians has been of almost equal consequence. In the early days of Calumet exploitation, half a century ago, some Piedmontese and Tuscan miners were employed; a recent estimate, which I take to be somewhat exaggerated, places at 8000 the number of Italians in the copper region of northern Michigan. Miners of copper and silver are, or have been, numerous in the Cobalt district of Colorado, and in several counties of California. In all these regions, their numbers have fluctuated much, a curcumstance not unfavorable in an industry whose workplaces are isolated and for whose product the demand varies broadly. In partial explanation of the decline of Italian miners in the Calumet district in the years before the war, it has been suggested that they have been unwilling to work amid the perils of the ever deepening mines. Iron miners have long been established on the peninsula of Upper Michigan, in Marquette, Dickenson, and Gogebic counties. The Iron Mountain colony follows after Calumet in age and importance."
**************************************************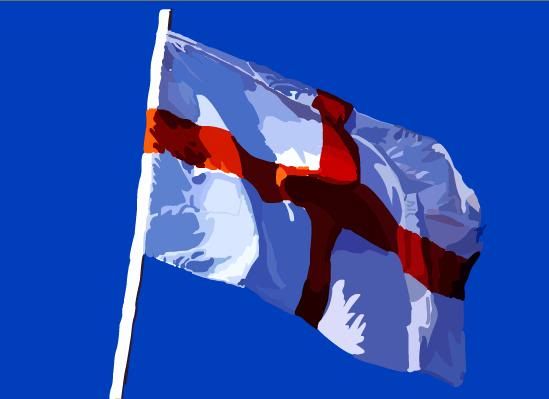 On pages 214 to 216 of the book 'Michigan Genealogy: Sources & Resources' (McGinnis; 2005), we get further insight on the heritage of the western U.P. eighty to one hundred twenty years ago: "Italians: When the French first explored Michigan, Italy did not exist as a nation. Italians who wanted to come to the New World often traveled to France first and came under the French flag. "A number of Italians in Michigan's colonial past came as administrators, chroniclers, explorers, fur traders, and soldiers." Many of these Italians' names became "frenchified," and it is often difficult to determine their Italian origin. The first, and perhaps best known, Italian in Michigan was Alfonso Tonti, officiallly known as Alphonse de Tonty. Tonty was Cadillac's send-in-command when Detroit was established in 1701. He served as governor or commandant at Detroit from 1704 to 1706 and again from 1717 to 1728. His daughter, Therese, was the first European child born in Michigan.

It wasn't until the mid-19th century that Italian immigrants began arriving in noticeable numbers in Michigan. Many came to work in the iron and copper mines in Gogebic, Houghton, Marquette,and Menominee counties in the Upper Peninsula. "In 1860 the earliest Italians--Joseph and Vitale Coppo, Joseph Gatan, Bart Quello--were mining in the Hancock area." They had come to the Upper Peninsula from the Canavese area of Piedmont by way of Canada. Soon chain migration brought thousands of other Italians, many of them single men without their families, to the Upper Peninsula. In 1890, about 3,000 Italians lived in Michigan, but 2,386 of those lived in the Upper Peninsula. (Another 340 worked in Detroit, with the rest living in Flint, Grand Rapids, Saginaw, Macomb County, and Oakland County.) "[By] 1910 there were some 10,000 Italians living in the Copper County alone." Calumet and Iron Mountain had the two largest Italian communities. Between 1890 and 1930, many Italians in the Upper Peninsula moved to Detroit due to labor unrest in the mining industries and increased opportunities in Detroit's auto industry.
Many of the Italians in the Upper Peninsula came from northern Italy. In Houghton County, for example, they came from Piedmont, especially from Canavese north of Turin; Lombardy; and Luca in Tuscany. In Gogebic County, they came from Piedmont, Tyrol, Abruzzi, and Sicily, while those in Menominee County came primarily from the province of Venice. Other northern Italian provinces represented in the Upper Peninsula included Abbruzze, Calabria, and Umbria. However, the Italians in Ishpeming in Marquette County tended to come from southern Italy.

Michigan cities in the Lower Peninsula with early Italian communities included Flint, Pontiac, Lansing, Muskegon, Saginaw, and Grand Rapids, where many Italians migrated from the coal-mining region of Pennsylvania to work in the Grand Rapids area plaster quarries.

Italians in Detroit: In 1855, there were about a dozen Italians in Detroit, most from northern Italy. More immigrated from Genoa and Lombardy, and in 1883, several Sicilians came to Detroit from Cleveland. They had worked as fruit merchants and quickly opened similar businesses in Detroit. By 1897, there were 207 Italian families--1,103 adults and 630 children--in Detroit,most of these Lombards and Sicilians. By 1910 there were about 8,000 Italians in Detroit and 16,000 in 1920. "In 1930, out of 43,087 Italians in the state, 73 percent resided in Wayne County and only 11 percent in the mining counties." Detroit's "Little Italy" was located along Gratiot Avenue, and another Italian community was near Gratiot and Harper.

Sources: Several resources are available to assist Michigan researchers with Italian roots:

* Magnaghi's 'Italians in Michigan' (2001) gives an overview of Italian settlement throughout the state, and Magnaghi's 'Miners, Merchants, and Midwives: Michigan's Upper Peninsula Italians (1987) focuses on the Upper Peninsula

* Vismara's article, "Coming of the Italians to Detroit," published in the January 1918 issue of 'Michigan History' magazine, has much information about Detroit's early settlers

* Italians of the Upper Peninsula of Michigan has census records and other information

.