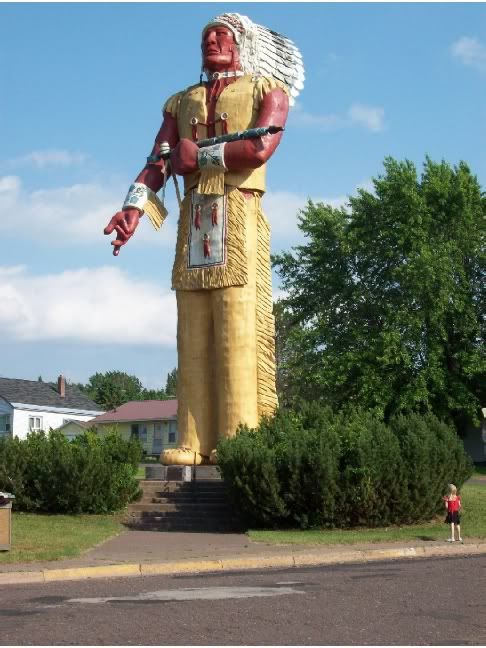 As we have covered before, and it still amazes me, there are so many connections and ironies that tie our Lombardian heritage with the Upper Peninsula of Michigan and northern Wisconsin. The more I look into it, the more I see. I found one old article online, which I have misplaced, about immigrants from Lombardy in Duluth, Minnesota a century ago. Duluth is one of the main ports along the Great Lakes, on the eastern shore of Lake Superior, not far from Ironwood. I will post that article when I find it.
Another piece of information that was brought to my attention from one of our friends, is that certain Lombardians, especially from the Bergamo Alps, were prized as lumberjacks. Probably due to their long rugged Alpine roots. Many did seasonal work in France, for example; or continued their work in the American Northwoods or Canada.
I should point out here that I had made an error in this 'Iron Crown to Ironwood' series. I mistakenly referred to the Upper Peninsula of Michigan as "northern Michigan." The Upper Peninsula, or U.P., is a historically remote region which is totally disattached from the main part of Michigan. I had the region correct, just the name was incorrect. The U.P. was originally given to the state of Michigan long ago as part of a settlement with the state of Ohio. Ohio wanted the Great Lakes port city of Toledo, which was part of Michigan at that time.
Natives of the U.P. are known as "Yoopers." Yoopers have their own regional dialect, which is sometimes referred to as "Finglish," or Engish with imput from the many Finnish and German pioneers of the region. The remoteness of the area had much to do with this as well. There are many light-hearted jokes about Yoopers and the Yooper dialect, in the same way as there are with any regional phenomenon, like "Cajun Country." For example, here is a Yooper "glossary." Another example from YouTube: In Search of the Elusive Yooper. There is even a traveling comedy show called "Da Yoopers."

[Above: From Wikipedia >>> "Ironwood is home of the 'World's Tallest Indian' : a 52 ft (15.8 m) fiberglass statue of tribal leader Hiawatha."]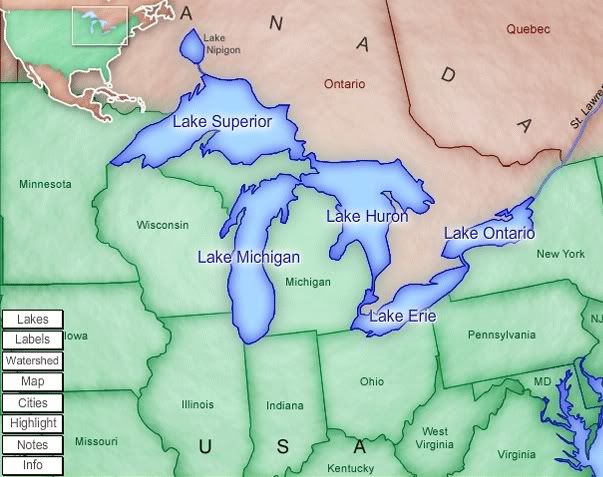 Although I don't have the names and information handy, I did want to make mention that there were two Lombardian immigrants who had a large impact on the Ojibway tribe of the region (west Wisconsin and towards Minnesota and Canada). One man was one of the predominant Catholic missionaries and educators; and the other man did much research into the Ojibway language, which was fading away at that time. He wrote a book on the language, which is now in the Library of Congress. I just don't have that information handy right now, but it's particularly interesting in that there really were not many Lombardian immigrants in the history of the United States, yet they had such a big impact. Our ballpark figure is that there may have been somewhere between fifty to one hundred thousand Lombardian immigrants since the 1600s. We have covered the story of Eugenio Beltrami before, whose exploration in the early 1800s was in this general area.
When looking at the history of the Ironwood area from the 1890s onward, it seems clear that Ironwood was very blue collar and socially conservative. The Knights of Labor had a chapter in Ironwood, which was on the Michigan side of the Montreal River. On the Wisconsin side, there was Hurley. Hurley was the "Deadwood" frontier town of this region. It had an outrageous reputation for vice and violence, especially on Silver Street. All of this was, of course, long ago. However, even today, tiny Hurley is known for it's small strip clubs along Silver Street. A small reminder of the towns' past.
Lastly, I just wanted to mention that today, Hurley is 30.3% "Italian." This is the usual vague demographic or descriptive catch-all term that we have become accustomed to our entire lives. From what I have been able to gather, a high percentage of that must be Lombardian. There were also some immigrants from Southern Italy.

**************************************************
8-3-10 Addition: One good link which is appropriate here is one for local businesses, sites, and organizations in the Ironwood/Hurley area, for anyone interested in visiting.
**************************************************
6-27-11 Addition: Somewhat coincidently, since I have roots in Hurley, I discovered that race car driver Tony Ave is from Hurley. I don't know if he has roots in Lombardy or not however. Last Friday I was at the time trials for the NASCAR sprint cup at the Infineon Raceway in Sonoma, California, and I saw Ave race. He didn't make the time trial, but it reminded me that I had read that he was from Hurley.

.